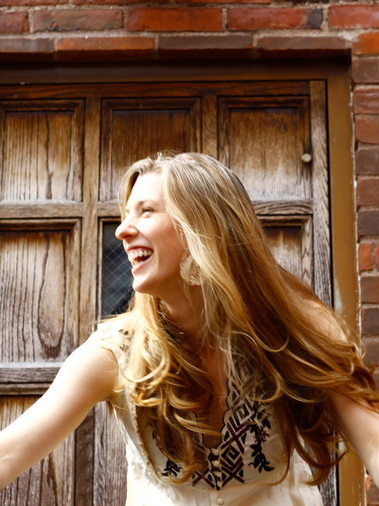 NYC based costume and sometimes scenic designer for theatre, opera, dance and film
I believe in the collaborative form, and love working in devised theatre or new works, where my adaptability and problem solving shines. In many ways I find comfort in change. I genuinely respect my fellow collaborators, and welcome design ideas and discussions to fluidly flow from each field (scenic/costume/projections etc) throughout the entire process.

My work is grounded in research and history. I have a rabbit hole approach to research. I love learning, and often re-discovering, our past, so that I can then understand how to adapt the research to each project. This coupled with my extensive knowledge of pattern making/drafting and building garments often time finds me designing for large period plays and musicals. I adore a beautifully fitting costume that allows an actor to properly and safely perform.
I thrive in teams and leading teams. As a leader I am conscious that the decisions I make as a designer have an immediate affect on the time and work-life balance of those who work with me, so I am careful and mindful with budgeting out resources on each project and with the responsibility as the plan maker. There are many owners of a garment in creation and I try to make choices that challenge but also support the many creators' hands.

I believe everyone has a right for an equal creative voice at the table no matter race, gender, sexual preferences or the school they did or did not attend.
Outside of work, but inside my process, I am an avid adventurer. I love traveling and am constantly searching for flights to go surfing in Morocco, exploring jungles in Costa Rica, or eating my way through Spain. A few years ago I rode my bicycle across the country (Seattle to Coney Island) and it was the best summer of my adult life. I like to bake, snuggle my baby and dog, and cook elaborate meals. You can find me on instagram @NikkiDelhomme

MFA Yale University
BFA Carnegie Mellon University
*Member of United Scenic Artists 829
Want to chat about a future project?
Representation:
Amy Wagner
Abrams Artists Agency
275 Seventh Ave. 26th Floor
New York, NY 10001
Ph: 646-486-4600
Amy.Wagner@abramsartny.com
Do you already have 50% BIPOC artists on the project?
Awesome, let's chat! If not, I would love to help you fill your team. Need a costume designer but do not meet the current BIPOC standards? I will happily connect you with another brilliant costume designer to fill your team. Need a co-designer? I'd be excited to talk about it.
I've benefited greatly from my whiteness and believe that it is past time to start opening up our field to a more accurate representation of our country specifically: Black, Indigenous, POC, LGBTQ+, disabled, and other folks who have been subjected to systemic racism and oppression. You can also always start by searching through the USA829 designer site found here.